Do Cannabis Strains Matter? 3 Interesting Facts
Ah, the everlasting question that people beginning their journey with cannabis often ask. There are many misconceptions when it comes to the potency of a cannabis strain. Newcomers to the cannabis industry generally refer to certain characteristics of a strain, while neglecting many other important factors we must consider. This can often lead to confusion and false expectations.
For example, people usually outline whether a bud is a "Sativa" or "Indica" to describe the experience it provides. There can also be hybrid strains that contain varying cross percentages of both "Sativa" and "Indica". Although this is important, there are many additional factors that play a role when it comes to the quality of cannabis strains. For enthusiasts, the answer to whether cannabis strains matter may seem obvious. However, there are some critical factors that may help clarify intricacies that even bud connoisseurs often neglect to discuss.
In the past, "is this good weed?"  was the primary question you would commonly hear. Essentially, this age-old question is not much different than the topic of discussion in this article. However, in today's cannabis industry, the number of cannabis strains is in the hundreds and growing by the day. Not to mention, social media allows for those in the cannabis community to stay updated when each new strain drops. Also, as technology has advanced, so have cultivation techniques. As a result, weed-growers are now able to cultivate more potent strains like never before.
The Real Truth Behind The Bud
Now on to the facts that every cannabis lover should know. Below are some key factors in order to better understand how different strains of cannabis can and will differ.
1. The cannabinoid content within a cannabis strain plays more of a significant role in how it affects a person.
Firstly, what are cannabinoids? They are essential compounds found within a cannabis plant, and roughly 120 cannabinoids are currently known to be in cannabis. However, the most notable cannabinoids that affect the mind and body are Tetrahydrocannabinol (THC) and Cannabidiol (CBD). The compound responsible for feeling "stoned"  is THC, and the amount of this chemical in each strain can vary significantly. Some common effects of THC include euphoria, excessive laughter, hunger, and drowsiness. However, there are actual health benefits to THC as well. Research suggests that THC can help with insomnia, nausea, and general body aches.
With regards to CBD, this compound has drastically grown in popularity over recent years. The reason being is that studies have shown that CBD also has varying health benefits. As a result, cannabis manufacturing companies have been experimenting with various CBD percentages in strains and other cannabis-related products. In addition, science is now showing that CBD can help with depression, anxiety, headaches, inflammatory pain, treat epilepsy, and more. Moreover, research is still ongoing to identify any additional health benefits of CBD.
What About Flavor and Aroma?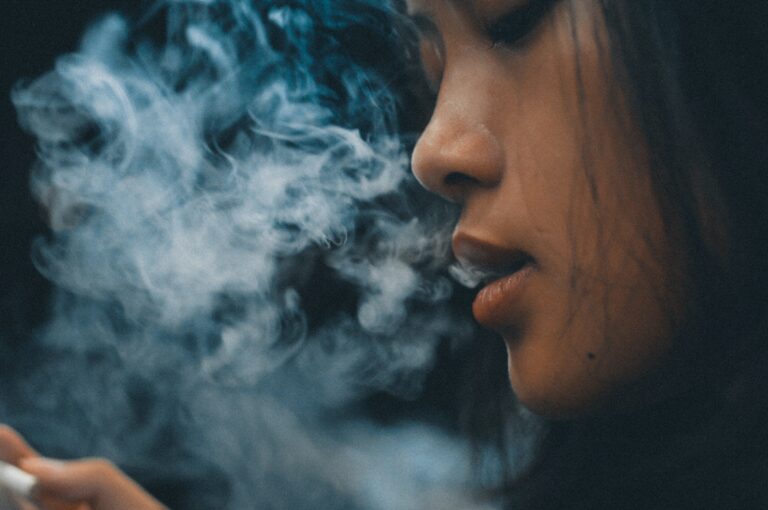 2. Scent and flavor can say a lot about a cannabis strain, however, this does not always translate to good quality.

Another compound that factors into the equation with regards to the quality of a strain is the terpenes. Terpenes are important due to various reasons. For starters, this compound is responsible for the actual flavor and aroma of a cannabis strain. The reason why this is critical is due to the fact that taste and scent are essential features for cannabis enthusiasts. If you notice, when people mention cannabis quality, the actual flavor and smell are initially referenced, and quite frequently. In addition, terpenes are said to provide health benefits as well, although studies are still being conducted.
Finally, it is known that terpenes also impact the actual experience or "high" a user encounters. Although scent and flavor are telling factors, please do keep in mind that a wonderful aroma and flavor do not guarantee the quality of a strain. The reason being is that with today's technology and modern cultivation techniques, cannabis growers can manufacture such features while still neglecting other important compounds that enhance the actual experience and benefits of a strain.
How About The Name?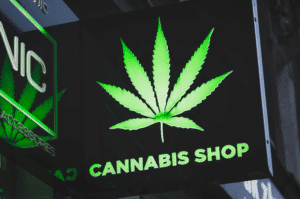 3. The name of a cannabis strain can also be misleading.
Let's be honest, each time you walk into a cannabis shop these days, you will see a bunch of new cannabis strains with exotic names. Creativity aside, we would not put too much weight into the name. This is not to say there is no truth to the name, given cannabis cultivators do put a lot of effort into naming their strains based on the actual cannabis breed. As a result, the name can be a good indicator as to the actual genetics of a strain. However, at times people can put a bit much on the name, and not focus on the compounds we referenced above.
With this in mind, we suggest always looking at the THC and CBD information on the package in order to better understand the quality of the strain. If you are getting your cannabis from dispensaries, this information should be readily available on the product's packaging.
What's The Final Verdict?
So, do cannabis strains really matter? The simple answer is, yes they honestly do! Since strains can have different levels of each important compound, the effects, experience, and overall health benefits can actually vary from strain to strain. Moreover, even if you purchase the same brand name and cannabis strain, each package can still vary with regards to the THC and CBD content. As a result, this is something to keep in mind when you are looking to purchase cannabis for a specific experience and/or benefit.
Looking For The Strongest Cannabis Strain Around?
Did you know that Mabel Manufacturing is partnered with top cannabis brands that cultivate some of the best cannabis strains on the market today? Some of the most popular cannabis strains in California's local dispensaries are packaged by Mabel Company. For example, Mabel has partnered with Cookies brand, Gage Cannabis, Lemonnade, Juice Brand Co. among other leaders in the industry who are known for their top cannabis strains.
If you wish to learn more about Mabel Manufacturing's services, please visit our website mabelcompany.com
Please Follow Us on Instagram @mabel.company