The cannabis industry is composed of a large number of bodies such as legal cultivators and producers, people who consume cannabis in different forms, independent industrial standards bodies, as well as cannabis regulators and researchers. The cannabis legal market is flourishing in recent times and there are so many new cannabis trends to look out for in 2022.
With a New Year, there are new trends to watch out for in the cannabis industry.
Every new year brings in new trends and strategies for every business and the cannabis industry is no different. There will be fluctuations and changes in the industry throughout the year.   In this blog, we have listed the top 25 cannabis trends to watch out for in 2022. The predictions are that this year will be a favorable yet unpredictable year for the cannabis industry.
Here are the top 25 cannabis trends you must look out for in the cannabis industry for 2022.
1. Brand Growth Across all Sectors
Cannabis brands are growing across all sectors, which include cultivation, retail, and products infused with cannabis. More brands are learning how to partner with others in different parts of other states to set up their own operation. So, this cannabis trend is currently booming and will continue to gain popularity.
2. A Continued Increase in Sales is Another New Cannabis Trend
Due to the legalization of the cannabis market across various states, experts are expecting strong sales growth. The projections for increased sales for the year 2022 are expected to reach $30 billion. Washington State legalized cannabis in the year 2012 and the sales returns from the state alone are expected to be $1.5 billion.
Washington state's turnover is actually meager when compared to the turnover projections of the state of California which is expected to be $7.6 billion. More sales are expected to follow as more states legalize the use of cannabis. Another major factor that contributes to the increased sales of cannabis is the increase in demand and the variety of products made available in the market. This provides the consumers with more options to choose from. 
3. Increased Pressure for Federalization
Cannabis is still considered a Schedule I substance under the U.S. Federal Law in the Controlled Substances Act. The number of states legalizing the use of cannabis medically, recreationally, or both has drastically increased, and so has the need for federalization in the U.S. government. 
4. 
Increase in Merger and Acquisition Activity
Mergers and acquisitions have been steady in the market. A  few of the prominent cannabis acquisitions in 2021 are Jazz Pharmaceuticals' acquisition of GW Pharma (for $7.2 billion) and Trulieve's acquisition of Harvest Health (for $2.1 billion). This trend is an indicator that M&A is going to increase rapidly in 2022.  Business of Cannabis has also reported that several new acquisitions are taking place in 2022 like the Arizona-based Bloom Dispensaries being acquired by Massachusetts-based Curaleaf for $211 million.
5. Cannabis Legalization is on the Rise Across the United States
The support to legalize cannabis in the U.S is rising steadily. A poll by Gallup found that almost 68% of U.S. citizens are in favor of legalizing cannabis. The support to legalize is huge and is also reflective of the sentiments of the Americans on the use of legal cannabis.
A lot of states passed legislation to legalize the use of cannabis either medically or recreationally in the year 2021 and a lot more states are expected to pass legalization bills in 2022. The states operate individually from each other and hence will have their own policies, regulatory requirements, and compliance requirements. This can make the operation of the cannabis business difficult for companies, especially multi-state operators.  
6. 
Development of Brand and Intellectual Property
Over the past several years the cannabis industry has grown and intellectual assets have developed in both the growing and retail sectors. Intellectual property happens to be the most crucial asset for all cannabis businesses. 
A popular cannabis trend in 2022 is that most of the growing companies have partnered with or own an interest in research facilities. These research facilities develop new strains and streamline the formulation of the products. Like most other businesses it is essential for the cannabis industry to understand its intellectual property rights and the advantages that can be reaped from it. It is also vital to understand the problems that may come up if intellectual property rights are looked over or disregarded.
7. 
A Rise in Licensed Use of Cannabis in California
There is an increase in support for the use of legalized cannabis. But there is also expected to be a slow down in the licensing process due to the expiration of the temporary licenses altogether in the cannabis industry. However, this could lead to the higher valuation of every licensed business in the state.
8. I
ndustry Reputation to be Deemed as 'Recession-Proof'
With the onset of the pandemic and different variants of the coronavirus cropping up, various global markets have suffered a loss except for the cannabis businesses. The sales at the retail level have remained robust throughout the pandemic and are expected to remain the same. The pandemic will impose difficulties on the business on different levels, however, the consumers will visit the retail stores as the market is expanding.
9. 
Reduction in State Taxes
Cannabis companies will call for lowered state taxes. Two prime examples are Alaska and California where state taxes are exorbitantly high which has put the cultivators under financial strain and could also lead to the collapse of the market in the state of California. So, it is a expected cannabis trend that there will be reduction in state taxes.
10. 
Unpredictability in Cultivation Due to Climate Change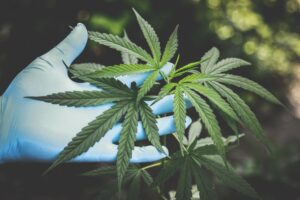 Cannabis cultivators must be adaptable to changes in climatic conditions due to global warming. Unstable climatic conditions results in lower quality cannabis. Adapting to the changing climatic conditions will help various cannabis cultivators to grow better quality cannabis strains.
11. 
Social Equity in the Cannabis Industry
The cannabis industry has been growing and so is the need for social equity in the business. As the markets expand, it is common to see the licensing process require a social equity element. This is to give minorities as well as the people affected by drugs an opportunity to be a part of the cannabis industry. 
12. Bo
th Specialty Coating and Foil Stamping for Packaging is Growing in Popularity
Increasing shelf appeal with better graphics and color contrasts; brands are now interested in standing out from the competition. This is possible with both specialty coating as well as foil stamping. This also enables the brands to market themselves as premium cannabis products.
 13. New Product Cultivation to Create Newer Strains
This would be a fun trend to watch out for as every year new strains are developed and new products are created and 2022 will be no different. There will be a rise in the cultivation of flowers and dabs; which will only keep increasing.
14. Product Diversification is Another New Cannabis Trend
The cannabis industry will have diversified products to cater to the needs of different groups of consumers. Companies will expand their product base to meet the needs of a variety of consumers from medical use to those looking for a nuanced experience. 
15.  Sustainable Cannabis Packaging is the New Trend
Brands have moved away from inner plastic packaging and are looking to partner with cannabis packaging companies that offer sustainable packaging options such as paperboards- that are both versatile and robust. Right-size packaging is one the cannabis trend catching up in 2022. So, there is no wasteful plastic packaging.
16. Consumer Products Such as Edible CBD Oils are in High Demand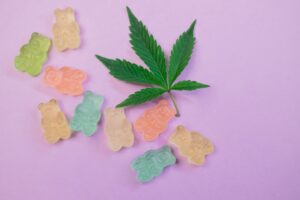 Cannabis and other hemp-based products are in high demand for the past few years and will likely increase. A wide range of health product contains edible oils. Therefore cannabis edibles production is on the rise.
17. C
onsumption Lounges are Opening Across the Country
Though cannabis tourism was down due to COVID; it is picking up this year. Consumption lounges are the new, most happening thing in the industry since it is creating communal cannabis use. The mid of 2022 is expected to see an increase in new consumption lounges being opened in Nevada.
18. 
Change Expected in Hotel Policies Regarding Cannabis Consumption
There is a huge change expected in hotel policies about guests using cannabis in their rooms or the hotel properties. Though there is no rule currently in place to prevent the use of cannabis in the hotels, it is always nice to have legal implications that allow this. And this will be a huge benefit for both the hotels and the cannabis consumer.
19. 
Cannabis Tourism is Sought After by Many Consumers
The consumption of legal cannabis rose in the US and Europe during the COVID pandemic to cope with the ever-changing routines and uncertainties. This brought on a newer perspective where people view cannabis as a less harmful drug.  These factors have brought in a new trend where cannabis tourism has started to flourish. Therefore, travel bookings are rising in places where cannabis is legal. Many other places like Thailand have also legalized the use of cannabis in the hopes of boosting their tourism industry.
20. 
Shifting to Online Spaces
This is a trend that has hit almost all businesses during the pandemic. This shift was initially made to reduce overheads as well as to help expand operations. However, during the pandemic with the lockdown as well as restrictions, more companies made the shift to online spaces. This trend has garnered more attention with the ongoing pandemic. So, businesses have started to realize the benefits of shifting to online spaces. 
21. Employment Opportunities in the Cannabis Industry Will be on a Rise
With the increase in the legalization of cannabis and its expansion in the online spaces, jobs in the industry are on a rise. Over  1,00,000 new jobs are added.
22. Integration of Technology in the Cannabis Industry
The cannabis industry will embrace the internet of things. This will be beneficial for both the consumers as well as the producers. Being able to test the potency of the product will help attract more conservative consumers. This will also help you identify the dosage required for an individual from the comfort of their home.
24.  Extensive Research to Identify Medical Uses of Cannabis
Cannabis has various medicinal properties. However, we will need more investment in research to identify its uses. This will also helps us understand its uses in the medical field. Recent research has identified that cannabis can also be used as an antibiotic. Therefore, cannabis is now available as an antiseptic ointment for wounds. More such research will help identify more properties of cannabis. 
25. Celebrity Influencers
This trend has been present in other industries like make-up as well as skincare and could be a new trend in the cannabis industry. Celebrity influencers will create their own products. They create their own strains and will be easily available to the consumers. 
The Cannabis Industry has been Evolving and More Interesting Cannabis Trends are Expected in 2022. 
These trends are a way to make the cannabis business more sustainable and profitable in the upcoming years. Cannabis has been in the limelight for the past few years; however these stats are here to tell us that cannabis and its varied uses are finally being valued! If you are looking to partner with a cannabis packaging company for streamlining your process; don't hesitate to contact us.