What Cannabis Manufacturing Solutions Do We Offer?
We specialize in cannabis processing of high quality pre roll joints, blunts, kief covered pre rolls, cannabis pre roll tubes with labels, and more! In addition, we have the logistics and processes in place to handle cannabis manufacturing at scale for today's top cannabis brands!
High Quality Cannabis Pre Roll Packaging
Mabel offers premium pre packaged cannabis flower and custom prerolls to accommodate your business needs! With over 14 years of experience in cannabis pre roll production, our team fully understands what it takes to succeed in the cannabis industry. We pride ourselves on having the best cannabis flower packaging, as well as quality joints and blunts in various pre roll sizes. Moreover, our cannabis flower co-packing and next level pre rolls are unparalleled, which is why the best cannabis brands trust Mabel.
Why Choose Mabel?
We Work with the Best Cannabis Brands!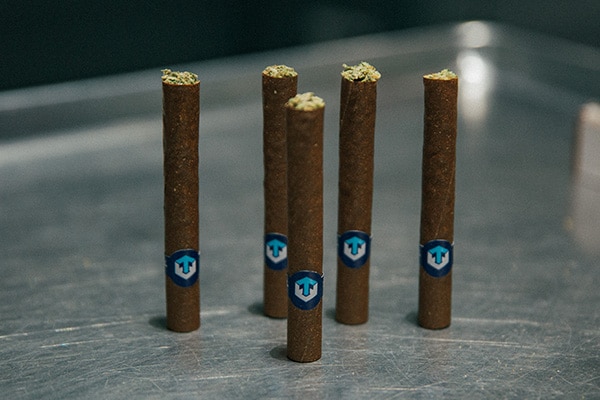 Cannabis Product Development
If you have read much cannabis news, you will know that Mabel has been responsible for manufacturing some of California's finest pre rolls, to even more exotic cannabis packaging! We are proud to say that we have become a staple in the cannabis culture due to managing product development for many leading industry brands.
We work closely with our brand partners to bring their product ideas to market. From ideation, market research, cost analysis, planning, sourcing, production, and launch, we're a one-stop hub for your entire product development life cycle! Not only that, but if you also require custom cannabis packaging, custom pre-rolls, pre-roll labels, or even cannabis brand design, Mabel can do it all.
Cannabis Product Manufacturing
Don't have your own California cannabis manufacturing license? No problem, we got you covered! Mabel is one of the largest cannabis manufacturers, providing the best pre rolls as well as contract filling and packaging California has to offer! Given our long history with pre packaged cannabis strains, our team has the experience to assemble and pack a vast assortment of merchandise with skill, precision, and efficiency.
From cannabis Indica and cannabis Sativa strains to all hybrids in between, we have become experts in premium flower manufacturing. This is why we're trusted as one of the best cannabis contract manufacturers by top cannabis brands in the industry! Whether it's a Stiiizy pre roll, an Ember Valley infused pre roll, a Juiced Brand pre rolled joints pack, or Cookies pre rolls, we provide quality cannabis manufacturing you can rely on. Which is why Mabel is trusted with cannabis manufacturing services such as Cookies pre roll packaging and flower co-packing for many other leading brands. If you need cannabis pre-roll packaging or flower co-packing, we can handle it all.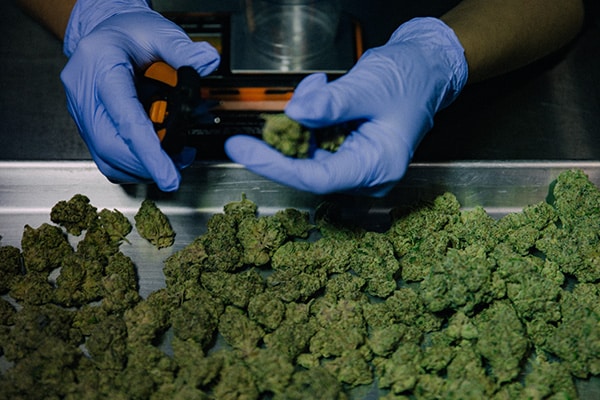 Let's Get Started
Quick Questionnaire
Fill out questionaire to have ane of our specialists contact you today with more info!
Cannabis Sourcing and Procurement
Due to legislation changes, the cannabis industry is growing at an exceedingly rapid rate. With that said, having a trusted partner for sourcing and procurement is necessary in order to scale your business. From traditional flower pre rolls, to more custom pre roll containers, Mabel can handle a variety of cannabis packaging with ease. It's no wonder why one of the industry's most prominent brands has entrusted us to manage their Cookies pre roll packaging.
With that said, we're here to help make sourcing and procurement a simple and seamless process for our partners! With Mabel performing all sourcing and heavy lifting, this allows our brand partners to focus on their other priorities. By leveraging our services, you can scale and achieve your desired volume buying power in order to maximize your inventory and sales.
Cannabis Packaging and Compliance
When it comes to our pre rolled blunt wraps, we prefer not to use a cannabis packaging machine for valid reasons. Unlike other cannabis manufacturers, each of our blunts is hand-rolled to ensure quality, consistency, and compliance! Needless to say, these next level pre rolls require a lot of work and man-hours, which also helps to provide cannabis jobs in California. With regards to our pre-rolled joints, indeed a pre-roll machine is used and we utilize some of the most advanced machinery around to establish speed and efficiency for our pre rolls.
As far as our marijuana packaging machine and equipment, we have a variety of innovative technologies to handle scalability. From Cookies pre roll packaging to co-packing for many other leading brands, Mabel has the facility and equipment to manage large volumes. For example, a Green Vault Pre Packaged 1/8th Machine, Futurola Grinder, and Futurola Tamper Seal Label Machine, just to name a few. Given all of this high-tech cannabis packaging equipment for our pre roll joint packaging, let's just say we offer some of the best pre rolled joints California can provide!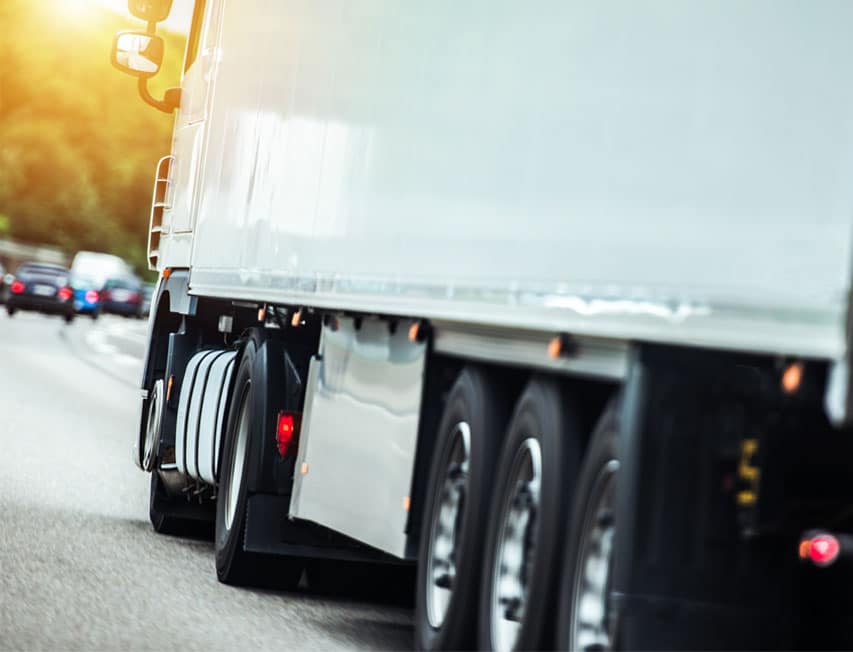 Cannabis Shipping and Logistics
For cannabis distribution companies California still has various guidelines distributors must abide by. As a result, this can pose many challenges for brands trying to grow in the cannabis industry. When you use Mabel, our partnered cannabis distributors can handle all of your shipping and logistics on your behalf. By leveraging our services and distribution license California cannabis shipping has never been easier! We manage and coordinate the delivery of finished products to your licensed distributors all throughout California.
We strive to help our brand partners solve their logistical hurdles by providing them with wholesale solutions that are unmatched in the cannabis space. Our objective is to accommodate the needs of California distribution companies allowing these cannabis brands to expand their shipping outreach!
Our Commitment To You
We're dedicated to providing superb quality cannabis manufacturing solutions for our partners. Whether it's custom joint packaging, premium infused cannabis pre roll blunts, glass pre roll tubes, or even a custom pre rolls pack to highlight your brand, Mabel can do it all. Consider us your cannabis solution for all of your flower and pre-roll co-packing needs!
At Mabel, our clients come first! Which is why we provide cannabis manufacturing resources to help build your brand the right way. If you are a cannabis brand in need of co-packing pre rolls, flower, pre roll blunt tubes, your own pre rolled joints pack, and more, contact Mabel TODAY!
Interested in working with us?
Let's Work Together

Thanks for reaching out!
We'll get back to you within 24 Hours