With likely more legalization on the horizon, sales for pre-rolled blunts will only continue to rise. With that said, it's no wonder why many cannabis brands have been entering the market much more in recent years. For those new to the industry, you might be asking yourself "what is a pre-roll blunt?"
A pre-roll blunt is a type of cannabis product that is prepared and ready to smoke. They consist of ground cannabis, wrapped in a cigar or hemp paper, and may be flavored with various herbs or extracts.
What's so good about pre-rolled blunts specifically?
Pre-roll blunts have many benefits, such as convenience. Also, pre-packaged blunts have gained popularity due to their potency, consistent dosing, and quality. In addition, with the variety of strains and flavors made by cannabis brands, there's always something new to smoke.
Moreover, people often use blunts for social smoking, easily sharing them among friends. Additionally, these products are accessible to a wide range of consumers and are available at many retail locations. For example, many dispensaries sell blunts in packs for purchase.
As a result, if you want to know how to get into the cannabis industry? This article will help you understand why blunts are a great way to start. The challenge is, however, how will your cannabis brand stand out when there is so much competition?
This is a very good question…
If you're reading this article, you're likely business minded so we'll get straight to the answer. The primary key is partnering with the right pre-roll blunt manufacturer and co-packer. The reason why is because finding the right cannabis pre-roll packaging service has many benefits.
First, they provide the quality your consumers are looking for. In addition, they offer the technology, staff, and expertise to handle your products in a streamlined fashion. This will allow you to go from concept to market much more quickly and efficiently.
Let's First Begin with Some Common Questions and Answers About Pre-Roll Manufacturing…
1. What is pre-roll manufacturing?
Pre-roll manufacturing is the process of producing cannabis blunts or joints that are conveniently ready for consumption. For blunts specifically, the pre-roll manufacturing process requires multiple key steps. It begins with cannabis processing then grinding the cannabis buds. Next, it involves carefully packing the cannabis either by hand-rolling manually or via a cone filling machine.
Then comes applying filters such as glass filter tips and labels. Next, quality control is done to ensure that each blunt is free from imperfections and defects. Lastly, final product inspection is done to ensure all cannabis pre-roll packaging is sealed properly to retain freshness. Moreover, you'll want to partner with a manufacturer that has capability to manage the quality and scale you need.
2. How do you choose the right cannabis manufacturer and co-packing company for your pre-roll blunt brand?
A good sign to look for when choosing a cannabis co-packing company is researching their current partnerships and reputation. First, checking to see if they are already partnered with any top cannabis brands is a good start. In this guide, we'll get into more specific details on how to select the right cannabis manufacture for your blunts.
Okay, Great…What Else?

3. Can the manufacturer create different types of blunts?
In today's cannabis market, there are more different kinds of blunts than ever before. Essentially, it began with standard blunts. Now, consumers are also looking for custom blunts and infused blunts. When choosing a cannabis co-packing company, selecting a pre-roll manufacturer that handles various types of blunt products is essential.
In addition, you'll want a partner that can adapt to the ever growing new products on the market. Furthermore, working with a partner that can manufacture custom pre-rolls is also essential for growth in the cannabis space.
4. What types of pre-roll containers are best?
There are several types of pre-roll containers that can be considered best for blunt and joint packaging. Doob tubes (pre-rolled blunt tubes), pre-roll glass tubes, glass jars, and tin containers are some of the most popular options. The best pre-roll container will depend on individual preferences and needs, such as cost, durability, and if they're child resistant. It is very common for brands to use a doob tube for their products. However, we can also offer custom solutions outside of the traditional options as well.
When it comes to blunts specifically, pre-roll blunt tubes are one of the most popular pre-roll container options. Essentially, you'll want to work with a partner that uses premium materials and ensures an airtight seal. This is very important, as it will help retain the freshness of your products. Moreover, with legal cannabis, proper state regulatory labeling is necessary on all of your containers and packages.
What Are The Benefits Of Using Mabel for YOUR Pre-Rolled Blunt Manufacturing Services?
Using Mabel as your blunt manufacturer can offer several benefits for building your brand. Below are the primary ways that Mabel's cannabis manufacturing can help your brand:
Saves Time & Resources: Partnering with a co-packing company can save you valuable time and resources. This allows you to focus more on your business development.
Consistent Quality: A reputable co-packing service also has experienced professionals who can ensure consistent quality across all of your products.
Customized Options: With a co-packing service, you can customize your blunts to meet your specific needs and preferences. For example, the ability to choose different sizes, flavors, and packaging options.
Access to Expertise: A co-packing company gives you access to the experts who know the industry inside and out. This is important as they can offer guidance and support as needed.
Brand Recognition: Custom blunt packaging options can help increase brand recognition and allow your products to stand out from the competition. This essentially leads to increased sales and customer loyalty.
How Can I Find the Best Blunt Pre-Roll Manufacturing?
First, you'll want to look for certain criteria. Essentially, you'll want to ensure you partner with a pre-roll manufacturing company that understands all state compliance and regulations. In addition, they should be knowledgeable of all federal cannabis laws as well. Next, check to see if the cannabis manufacturer can meet your demands with regards to quality, volume, technology, and scale.
Now Let's Dive a Bit Further Into How to Find the Right Manufacturing Partner…
In order to manufacture exceptional blunt pre-rolls, it all starts with the materials. The process begins with the grade of the flower. Next, comes the quality of the pre-roll blunt wraps and glass blunt tips. Finally, comes the caliber of the cannabis packaging.
The next thing that's important is the actual co-packer's manufacturing process. Does the manufacturer use a pre-roll machine to pack each blunt cone, or are they expertly hand-rolled? Cannabis consumers prefer hand-rolled blunts by skilled artisans as they go through a better quality assurance process. Using a pre-roll machine is more ideal for joints rather than blunts.
Infused Blunts & Custom Blunts
Another important factor is, can the co-packer grow with the industry and offer new products? In today's market, customers are looking for infused pre-roll blunts and custom blunts. As a result, finding a partner that can accommodate the growing needs of cannabis consumers is critical. This involves making rolls infused with the latest hash oil, Kief, and other concentrates.
So Where Do I Find The Right Pre-Roll Blunt Partner?
This can be challenging due to state and federal regulations. As a result, it is important your cannabis manufacturer fully understands state and federal guidelines. Mabel is one such company, offering expert co-packing services for pre-rolled blunts. This is why many of today's leading cannabis brands use Mabel for their blunt pre-roll production contract services.
How Can Mabel Help Your Brand?
Mabel can help your cannabis brand in many ways through our manufacturing service. By utilizing our efficiency and quality co-packing services, this allows you to focus on growing your business. With over 10 years of experience in cannabis, we ensure that your products meet the highest standards of quality and consistency!
Mabel Offers Standard & Infused Blunts
To begin, what is an infused pre-roll? Infused pre-rolls are cannabis products that have been enhanced with additional compounds. These compounds consist of, THC or CBD, which provide a more potent and targeted experience. These products are typically made by infusing cannabis flower with certain concentrates, and then rolling the mixture into a blunt.
Infused pre-rolls are popular among cannabis enthusiasts who want a more intense and customized experience. In addition, they can be tailored to a brand's specific needs and preferences. Overall, infused pre-rolls are a convenient and effective way to enjoy the benefits of more potent blunts.
How Does Mabel Fit Into the Infused Pre-Roll Process?
Mabel can manufacture and co-pack premium quality Kief and hash infused pre-roll blunts. In addition, Mabel mass produces non-infused pre-rolled blunts as well. Our experienced team can create blends to suit your brand's unique needs, ensuring a truly personalized smoking experience for your customers.
In addition, our premium Kief blunt processing method ensures a potent and flavorful smoking experience that is unmatched in quality. Moreover, every single hash blunt is skillfully manufactured, resulting in a flavorful and satisfying smoke that is unrivaled in quality. Whether your brand needs a hash pre-roll or Kief infused pre-roll blunt, Mabel can deliver with superior quality. Our experience and reputation in providing the best infused pre rolls in California is why top brands utilize our service.
Mabel Manufacturers the Following:
Infused Pre-Roll Packs
Kief Infused Pre-Roll Blunt
Hash Infused Pre-Roll Blunt
Mabel Offers Various Pre-Roll Blunt Sizes
As one of the leading co-packers in California, Mabel offers a variety of blunt sizes to accommodate all consumer needs. In addition, we can also manufacture various pack counts, such as 2 packs or 5 packs, and more. Moreover, we use your blunt packaging design when co-packing so that your branding remains consistent and high quality.
Types of Blunt Sizes That Mabel Offers
5 Gram Blunt Options
10 Gram Blunt Options
20 Gram Blunt Options
& Custom Blunt Packaging Sizes (Pre-Roll Packs) 
We Also Provide Customized Glass Tips for Blunts
What sets us apart is our ability to customize your glass blunt tips during our pre-roll manufacturing process. This allows your products to have their own unique brand aesthetic. In addition, our high-quality filters provide a superior smoking experience and can be customized in a variety of ways.
Some of these ways include; filter placement of the glass blunt tip, filter colors, as well as having extended filters. Needless to say, one of the standout features of our blunts is through our premium and custom glass tip filters. Each glass tip blunt is hand-rolled by our trained artisans to ensure a perfect flow of smoke for your customers.
Moreover, our cigar band labels are another custom feature on the outside of your cone blunts. We create custom blunt wraps that reflect your company's unique style and messaging. This adds an extra touch of personalization to your blunts.
What Pre-Roll Brands has Mabel Partnered with?
We are honored to say that we manufacture for the best weed brands in California. In addition, the list of premium partners only continues to grow. From Cookies pre-rolls, Stiiizy, Gage Cannabis Co., Connected Cannabis Co., Ember Valley, and more!
Our commitment to quality and attention to detail has earned us a reputation as a trusted partner in the cannabis community. From our glass filter for blunts, to the quality of our wraps, we provide blunts that are superior to our competitors. Mabel manufactures the best pre-rolled blunts on the market. This is why cannabis companies in California and across the U.S. trust us to co-pack their products!
We Pre-Roll Blunts for the Best Cannabis Flower Brands!
Cookies Pre-Roll Blunts
Stiiizy Infused Blunt
In Conclusion…
If you're looking for a reliable partner to manufacture and co-pack for your cannabis brand, Mabel is the perfect choice. From pre-roll blunts, pre-rolled joints, and cannabis flower, you can count on Mabel to provide expert co-packing services.
Our commitment to quality has earned us a reputation as one of the best pre-rolled blunt manufacturers in the industry. With over 10 years in the cannabis industry, we know how to pre-roll weed! This is why Mabel provides the best pre-roll manufacturing California has to offer!
Are you looking for blunt pre-roll manufacturing services? If so, contact Mabel Manufacturing for the best pre-rolls in California!
Contact us today to learn more about our co-packing services for the best pre rolled blunts. We'll certainly help take your brand to the next level.
If you're a manufacturer looking for premium herbal wraps and pre-rolled blunt cones, check out our partner BLUNTD.
For the best pre-rolled cones, contact our partner BLUNTD TODAY! They're a leading pre-rolled cones manufacturer and create 100% herbal cones. Visit BLUNTD's website to shop for the best blunt cones and herbal wrap products!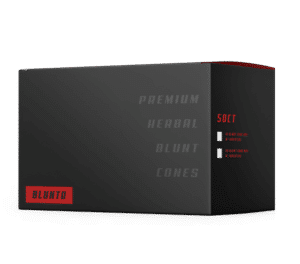 Check Out Our Solutions Page
Check Out Our Blog
Follow Us On Instagram